Matepe Music
The matepe is a type of mbira (lamellophone) from northeast of Zimbabwe and adjacent areas in Mozambique. Regional variants include the hera and the madhebhe. Created from strikingly simple elements, the otherworldly beautiful matepe music is without doubt among the most complex and sonically rich on the entire African continent - nothing in the world sounds like matepe!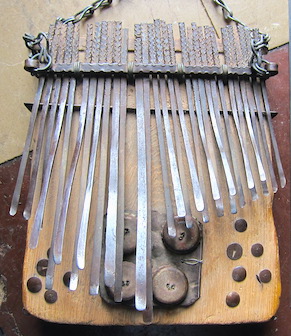 Endangered heritage
For economic, social, and religious reasons, matepe music is severely endangered cultural heritage. Over the course of four years of field research, Jocelyn Mory (then Moon) met less than ten master musicians and only a few families keeping these traditions alive. As Chief Goronga of the Zonke family in Nyamapanda puts it: "If nothing changes, we are the last generation to play this music."
More about matepe
Zack Moon recently wrote a great overview of the matepe family of instruments on mbira.org. Andrew Tracey's seminal article The Matepe Mbira Music of Rhodesia (1970) is the single most detailed academic study of the instrument yet. All of his transcriptions in this article (and many more) are accessible on this website. See also Hugh Tracey The Mbira class of African instruments in Rhodesia (1932). Jocelyn Mory shares impressions and insights from their field work and many videos and pictures on their wonderful research blog yelloweaver.com. For news about matepe music, join the Mbira Diversity group on Facebook. Pertinent posts are tagged as "Matepe".
Learning to play matepe
Please get in touch for assistance, or to add or update information on this list. Zimbabwe - If you live in, or can visit Zimbabwe, Chaka Chawasarira in Chitungwiza (Phone/WhatsApp +263 77 858 4527), and Anthony Zonke in Nyamapanda (Phone +263-775330609; WhatsApp +263 77 678 9620) are knowledgeable masters and experienced teachers. Other players which might be available for teaching include James Kamwaza, Mishek Nyamukuvhengu in Nyanhehwe village (Rushinga), Ephraim Masarakufa in Mutoko, Mr. Silika Gomo in Chitungwiza. USA - In the states, Joel Laviolette offers lessons, and tutorial videos via Patreon. Germany - Sebastian Pott (email africaninstruments@gmx.de) teaches and builds mbira dzavazimu and also matepe. On your own - If you don't have a chance to study with a teacher, this website is the biggest public resource for matepe transcriptions. Most material comes from the ILAM archives, Andrew Tracey's transcriptions of legendary matepe/hera players like Saini Madera, Saini Murira, and Josam Nyamukuvhengu.
Buying a matepe
Prolific makers who regularly build matepe include
Makers' Gallery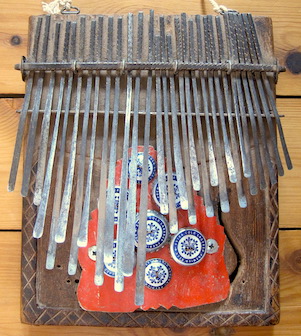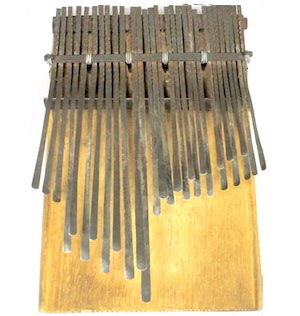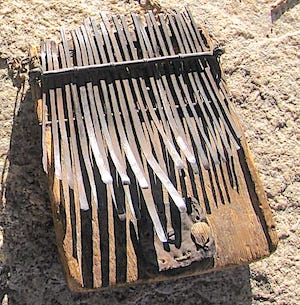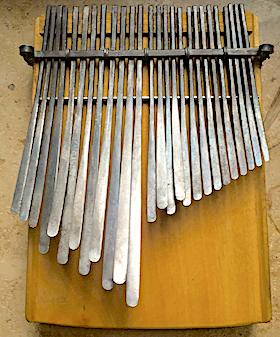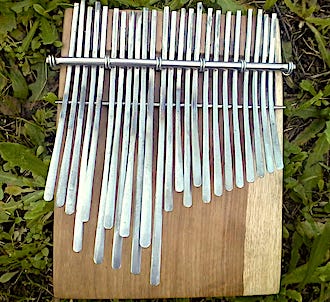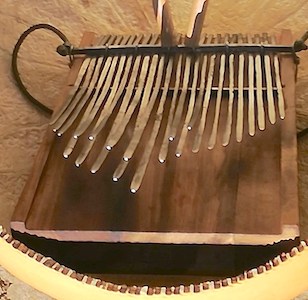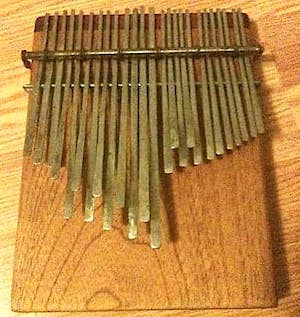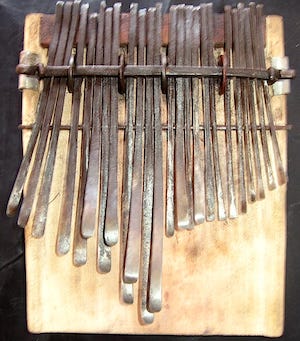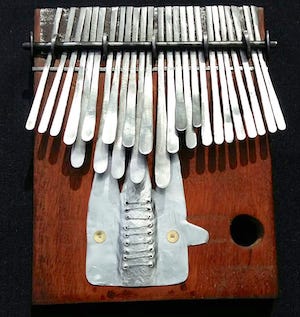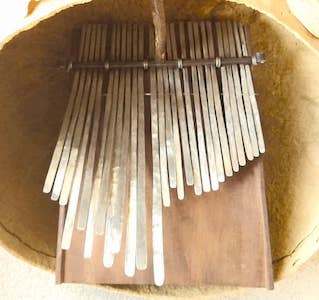 Matepe recordings
ILAM recordings
mbira.org
Mhumhi records
The Zonke Family
Matepe on stage
The Zonke Family is available for international booking via planet rock booking.